Christmas Technology
The advancement of Christmas Technology has ensured that there are three important things that must be done for a successful Christmas. In my household it has become vital to follow these rules are else there will be problems.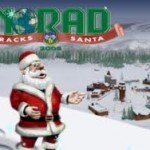 The very first step is to make sure that you have an accurate track on Santa. Those fine folks at Norad have got us covered. They have done an excellent job of tracking the Big Guy since 1955.
They have all the high tech goodies to keep track. Fortunately you view the videos they post of him making deliveries throughout the world. We always enjoying looking and learning about different locations across the globe. This year we are hoping to maximize the technology factor by watching it on the television via the Roku instead of huddled around a computer monitor.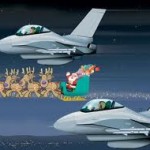 My children know that when they see the fighter escorts they better be getting to bed. We know that if they launch the SAP then he is close to US soil. Isn't the new Christmas Technology great. The first one helps get children to bed.
The second thing you must do before turning in on Christmas eve night is the reading of Twas the Night Before Christmas. We can ramp this up a notch on the technology scale by letting Grandma read it via a recorded storybook. Some Christmas Technology can be 100 years old if needed. This definitely paints the scene for the final preparation.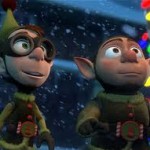 It is time to make sure Wayne & Lanny and the rest of the Prep and Landing boys have a good site. It is very vital that you make sure Santa has fresh cookies and milk, coffee, egg nog, or whatever you put out. Do not forget the reindeer as they seem to like celery and carrots perhaps with a little peanut butter or Ranch dip. There are consequences if you put out stale treats.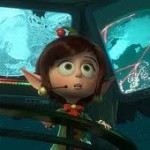 Stale treats run the risk of Magee issuing a "figgy pudding" command and skipping your house. No one wants to see that happen so please people bake fresh treats!
I have not heard if you can get a visit from the Coal brigade for not following the three things that Christmas Technology has brought to us. You can see below that Santa and the reindeer like our treats!
GB²