Ban the EPA not Woodstoves!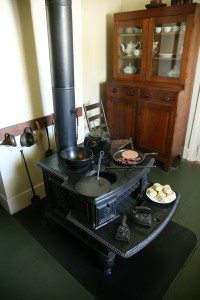 In another shot of intrusive unwanted intrusion by the Federal government we should ban the EPA not woodstoves. Anyone that has been reading around here for long knows that I appreciate the aspect of fire. This is something that we have been harnessing ever since we figured out.
In the infinite wisdom in no doubt as a result of millions of money spent in research the determination was made woodstoves are bad despite the history and comfort they have given generations. Anyone that has gone out and cut firewood knows that it will heat you twice and also is a great source of renewable heat. The fact that it is even in question is a shame.
There is something about gathering around a fire that is ingrained in humans to enjoy in fellowship. This has been going around for eons and in the country would not have been settled without the use of woodstoves. We should gather and ban the EPA not woodstoves. It is a part of our heritage and is still relevant today despite the concerns.