Summer Grilling
There are times when the weather is right and the time is available for summer grilling. Hopefully you have had time to get some grill action in. We have not done nearly enough, but are grateful for the times when we can.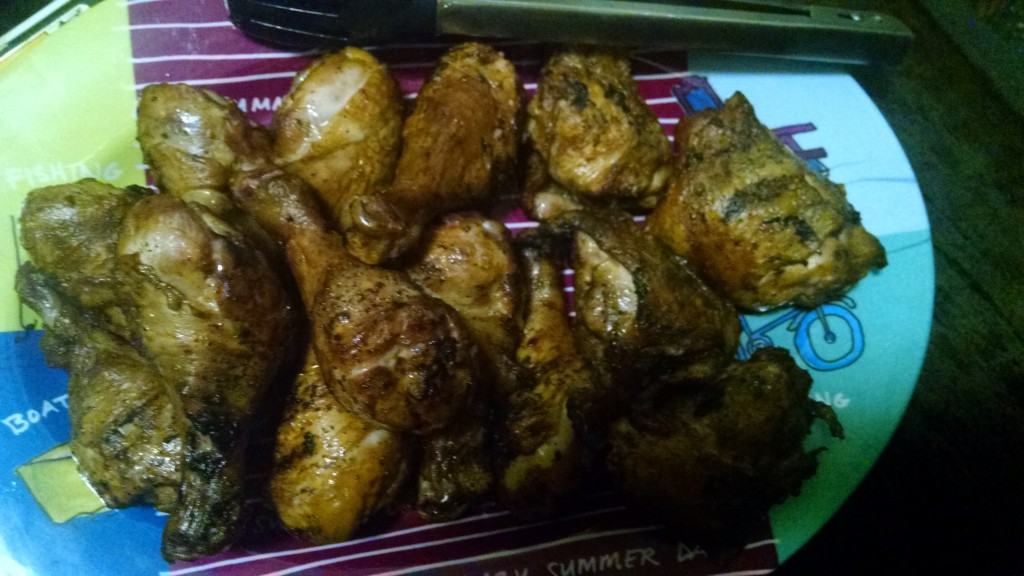 Can you tell how the chicken was grilled in the picture above? We made the switch back to charcoal and wood chips from propane and can not be happier. Reluctantly we bought a mid priced faux barrel grill so we at least had a charcoal grill for summer grilling.
It was not something we expected much from, however the grill has done a great job. It is labeled a smoker, but there is no indirect way unless you stagger where the briquettes are. You can tell by the depth of color that had some heavy smoke and indirect heat.
We like to smoke a lot and in this case we used some old Mesquite chunks to deliver the flavor. I like to sear my chicken for 10 minutes before moving it to indirect heat. That helps crisp the skin and then we stuff it full of flavor.
I certainly hope that you get some summer grilling in and hopefully if you have not had the experience of using wood chips or chunks you can give it a try. It will take your summer grilling and kick it up a notch.