Strawberry Pretzel Pie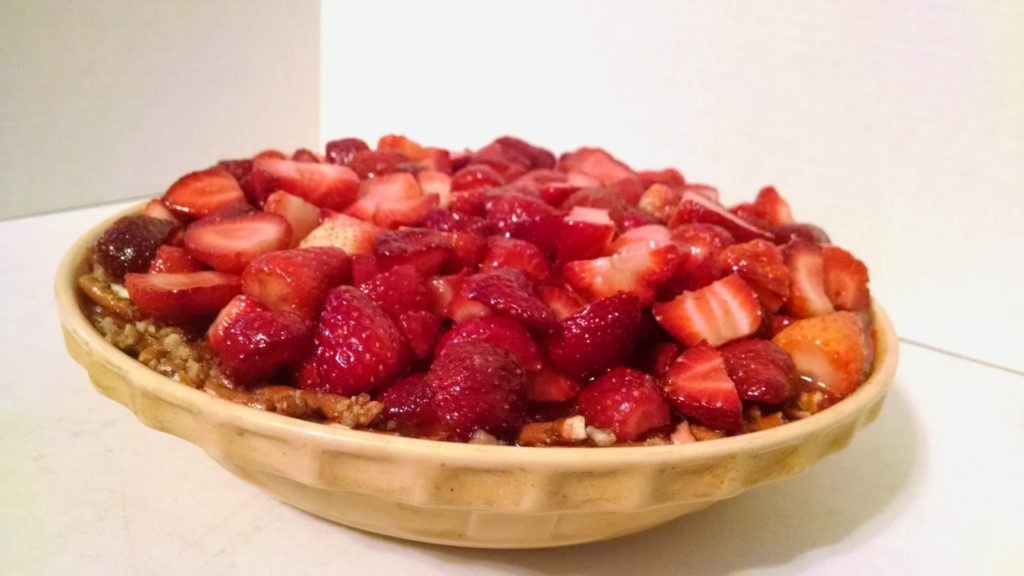 Is it really May already! Spring is well under way and the Strawberry Pretzel Pie from the Pioneer Woman is certainly reminding of us the benefits of the Spring.
One of the first harbingers to know that Spring has arrived is the fresh Strawberries. Fortunately we are blessed to have a local farm nearby that has fantastic strawberries. These by far are so fresh and taste like Spring to me.
They do a wonderful job growing the strawberries and so we do not try to grow are own at home. That takes a big load off of us and provide so much enjoyment here.
Hopefully you saw how nice the Strawberry Pretzel Pie looked in the photo above. What are some of your harbingers of Spring? Feel free to weigh in and let us know your pleasures after a cold winter!