Strawberry Jam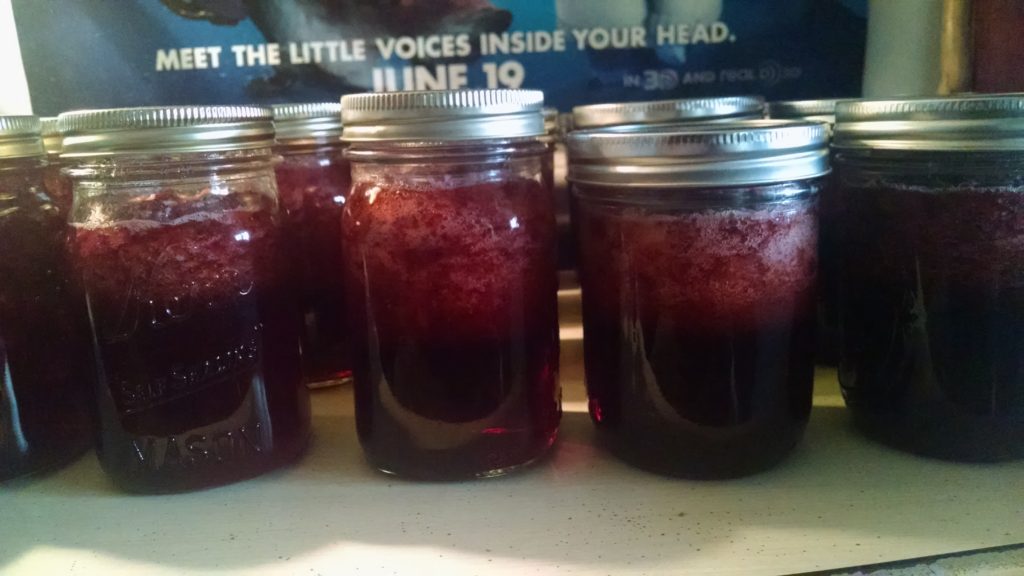 Amazingly it is now the middle of May and as we talked about before spring vegetables are in full force. It was time to make more Strawberry Jam as we had run out. We have been using a recipe from Ree Drummond the Pioneer Woman for many years.
She has excellent steps and details the process very well. We have been putting up strawberry jam for years and in fact that is what our children prefer. When we run out and they have to use store bought jelly they do not like it.
In an effort to keep peace and harmony we have put up 43 pints of Strawberry Jam so far this year. This probably will not cover the whole year once we give some away as gifts. We have plans to add to our stock of Jam.
The children has become integral parts in the making of Jam from the picking of the fruit to the preparation of the jam. This year we are most likely going to add some Blueberry Jam and Grape Jam from the fruit on the homestead. It is a very rewarding family experience to grow and prepare the jam that we eat.
If you are not already making Strawberry Jam then I would encourage you to look into making some this year. The ingredients and process are very simple to learn and most families need the time together to strengthen the family bond.