Real Live Christmas Trees
There are not many things I enjoy more in a home than a real live Christmas Tree. It is a tradition that dates back hundreds of years. It has been estimated that three trees are planted for every one harvested. It is a renewable resource and here in the Old North State it is quite the business for many farmers.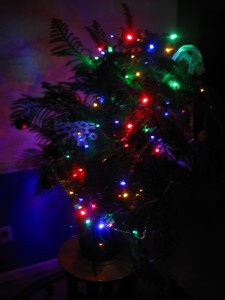 I had talked last year about some of the reasons that we have always had a real live Christmas Tree. This year we have opted to go with a living tree. It still adds the dark green color to the house that a real tree has. The smell does not fill the house as much, but we will have it for years to come if we can keep it alive.
There are many reasons to get a real live Christmas Tree. This year we did not purchase it from our normal lot, but we did get it from a local nursery. The wild rabbits may miss the addition to the fence row, but we will see if we can get something else for them.
One huge benefit to having a real live Christmas Tree is that we can keep it around for years to come. Whether it brings visions of Charlie Brown or not I encourage you to find a way for a real live Christmas Tree.