PVC Planter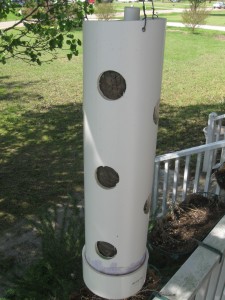 The PVC planter is a cheap DIY project that will add a charming display for your porch this year. I made these over 4 years ago based on this article from Backwoods Home Magazine. I think they have held up well considering.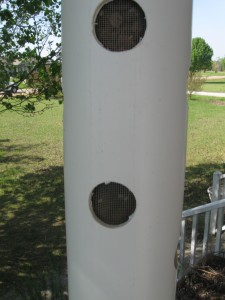 I took some 4 inch pipe and cut it into 24″ sections. I drilled 1 1/2 inch holes in them to put the plants in. On one I glued a cap on the bottom to hold the soil in. The other one I glued a PVC cap to the bottom to see which one would hold up better. They both have lasted through the years so either one would work.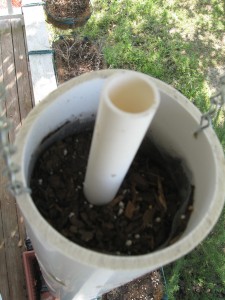 Two improvements that I made were too add a piece of 1/2 pipe through the middle to ensure even watering for all the plants. I also added some window screen to limit the amount of soil that could possibly fall out while the plants are growing roots.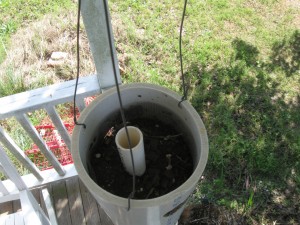 It is amazing that this is the fifth year that we will be putting plants in these and I can not put my hand on a picture of them in full use.My wife typically fills them with flowers that she likes. They will fill out and you can not see any of the PVC.

There is less than $3.00 in material cost for these PVC planters without considering the soil, plants, and labor. I encourage you to create some unique planters for your own deck this year.