Livestock in High Heat
Have you wondered how to deal with livestock in high heat? Winter and Spring were very nice and moderate, but boy has Summer started with a bang. It is very rare for us in North Carolina to see a 5 day forecast of over 100°, but we have seen that over the last week.
In preparing to deal with livestock in high heat you have to remember that some may be going through it for the first time. I know we have some chickens and rabbits that have never seen a summer. You also have to keep the older animals in mine as well as any pregnant rabbits or a hen sitting on eggs.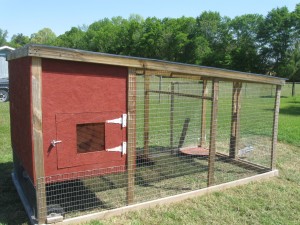 There are general concerns for the general population as well. When we realized what was forecast we knew we had to deal with livestock in high heat. Below is how we dealt with the livestock in high heat this go around.
We moved the chickens in the chicken tractor to a location in the shade. It just so happened that we have been reserving them a space under a tree that would give them shade for the peek heat times. This maximizes the shading for them and they have certainly enjoyed the shade. The other chickens has their run opened for direct access to the shade.
The next thing we dealt with for livestock in high heat is the movement of air for the rabbits. We do not provide air conditioning for the rabbits, but anytime the temperature goes over 90° we turn the fan on. Given that we were going over the century mark and it would be humid as well we added a second fan to get ahead of the panting. Caution must be adhered to as typically fur can collect on the fans and it is a fire hazard! Do not let your barn burn down trying to cool the animals.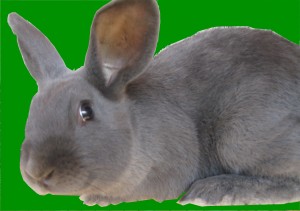 Since the rabbits seemed to be really affected by the heat we added to the cooling efforts. We put frozen 2 liter bottles in with the rabbit. This allowed the rabbits to hang onto the bottle for a cooling effect. It also acted as a great play toy for one of them as we could not keep a bottle with him as he played so rough with it. We knew at least one was cool enough to play.
If the animals are playing it is a good sign that you have a good plan for dealing with livestock in high heat. What are your plans for dealing with livestock in high heat? Please add your thoughts below.