Jasmine Pergola Update
I figured it was past time to give an update on our Jasmine Pergola that I shared previously. After five years the pergola is completely different. We are on the edge of the hardiness zone for confederate jasmine.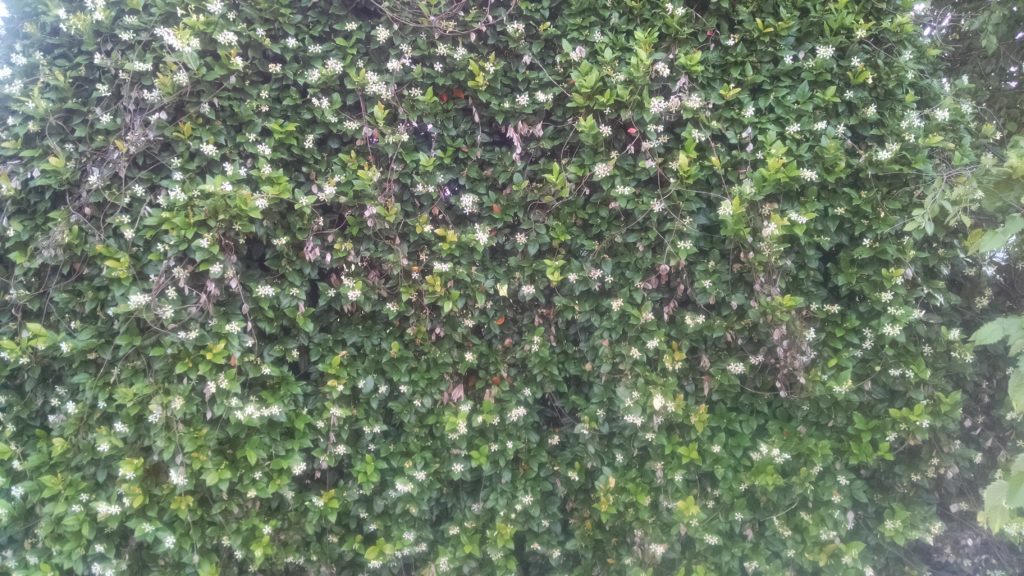 We started by wanting to cover the pergola with a shade vine and also have something that would smell very good. When the jasmine pergola is blooming you will notice when downwind. It is a very pleasant and sweet smell. You can see in the picture above that it has done a great job of closing in. The two sides have merged to form a wall. The pergola has also closed in on the ends as shown below.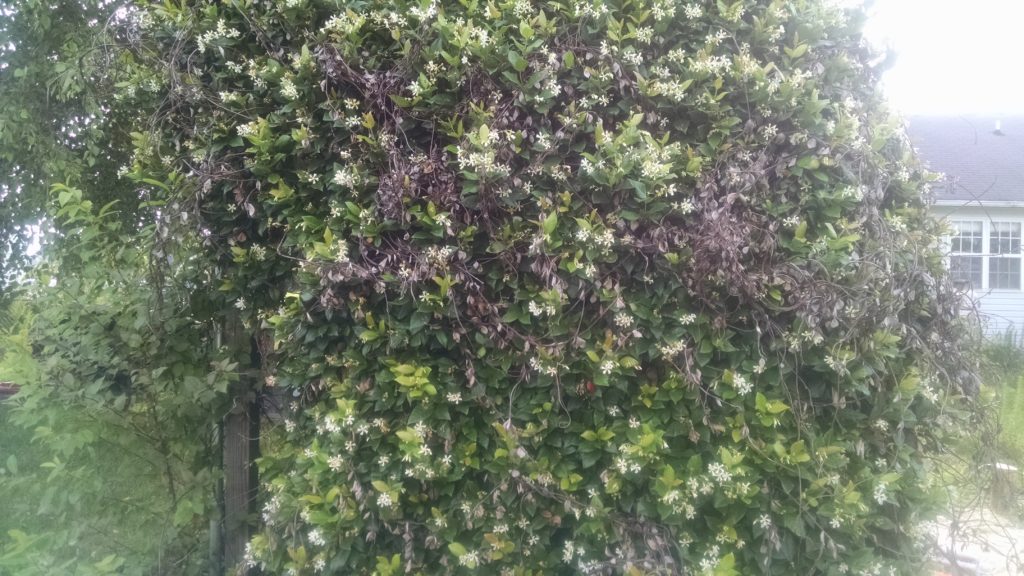 The entire time we have had it planted only this past winter did we see some die off due to cold. There was an extended time of about 36 hours we were below freezing. You can see the damage on the picture above. We have not trimmed out the dead outer covering. All and all the Jasmine Pergola has come through the winters just fine.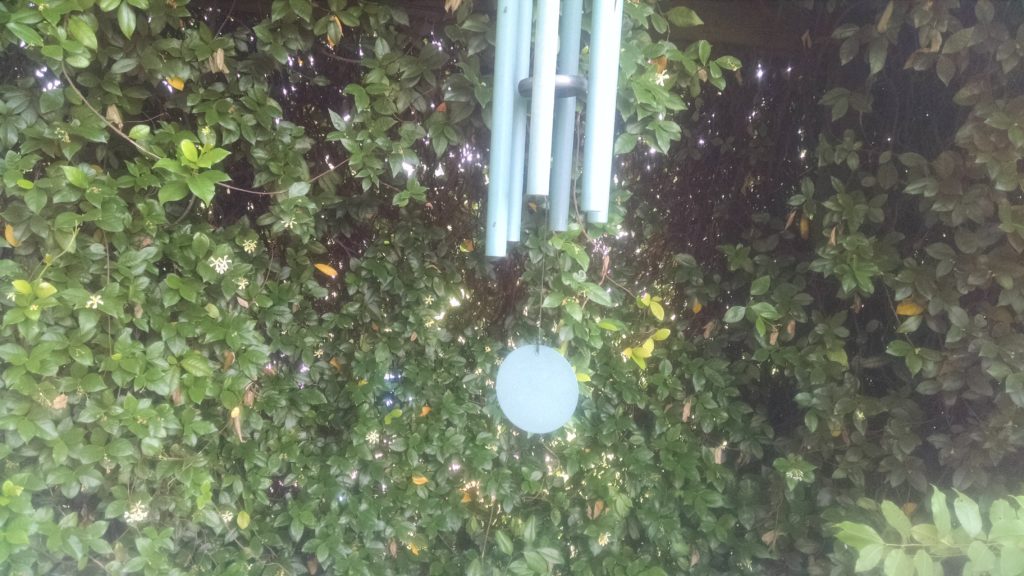 It has thrived and we enjoy eating meals under the Jasmine Pergola as the picture above shows. That is from the inside. One thing we wish we had done differently was make the actual pergola bigger. We can still do that and have planned on making those changes. We look forward to one day stepping in our Jasmine Pergola and being surrounded by the thick sweet smelling coverage. This year the Mockingbirds have called part of it home to successfully raise babies.