Hurricane Rain
During this hurricane preparedness week it is very relevant to discuss hurricane rain. Here in North Carolina we have been enjoying the feast and famine of rain fall for over three years. We have been getting a lot more of the famine but recently have actually gotten some decent rainfall.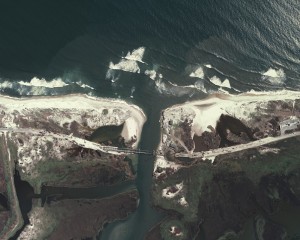 It was just in the last week that we got hail for the first time in over eight years. That is a weird phenomenon but the weather has been weird lately. So what else could come down the pipeline but the remnants of a tropical storm in May. The hurricane season does not start until June 1st, but now we had to get ready for a deluge of rain. Due to the recent rain we already have flash flood warnings posted for a lot of coastal and inland areas.
One of the first steps is to figure out what you will do for the animals. The poor chickens look pitiful when it's raining cats and dogs outside. We went ahead and opened up the rabbit shelter so they could hang out under the cages. You also need to keep their food out of the wet conditions.
The next thing to do is make sure that you have any water channels cleared out. It is always wise to clean out the ditches so the water can flow quickly without backing up. In addition we have a normally dry creek bed that is funnelling water during times of high rainfall. If we do not want things carried away then we need to move it.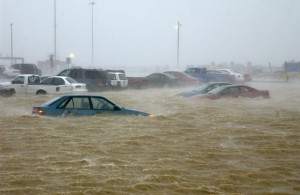 One of the last things we need to do is move our cars to a higher parking ground. This is very important to remember as the last thing you want to do is be trying to drive through moving water. It takes a very small amount of flowing water to float a vehicle and carry it way. It is amazing how many people are caught in these situations every time we get hurricane rain.
These three things were in the same list as our hurricane tips, but we did not anticipate having to employ them so quickly. The good news is that we are expecting the type of weather that ducks love tomorrow. There will be no outside work so we might just catch some family game time. There are upsides to Hurricane rain if you are prepared.