Snowflake Church Windows
There are some worse ways to spend a day than with snowflake Church Windows. Have you ever noticed how children like playing with scissors and eating dessert. Who would have thought of that combination?
Today was one of those days when the children got to have some extra fun. First we broke out the scissors and made snowflakes. What better way to pair scissor skills with the uniqueness of a paper snowflake.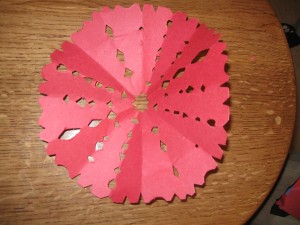 Imagine the fun they had today. Their eyes lit up and they delighted in making all the cuts and then opening to reveal the design.
It was interesting to see them creating the snowflakes after having the Church Windows. Who would not enjoy the delectable taste of chocolate, marshmallows, and peanut butter.

Prep time:
Cook time:
Total time:
A combination of Chocolate, Marshmallows, and Peanut Butter that is only rivalled by the presentation when sliced as they look like stained glass if colored marshmallows are used.
Ingredients
½ cup (1 stick) butter softened
1 package (12 ounces) semi-sweet chocolate chips
1 teaspoon vanilla extract
1 cup chopped walnuts
1 bag (10.5 ounces) multi-colored miniature marshmallows
1 cup flaked coconut divided
Instructions
In a large saucepan, melt butter and chocolate chips over low heat until completely melted.
Remove the saucepan from the heat and stir in the vanilla and walnuts.
Cool the mixture for about 15 minutes, until cool but not to point of hardening.
Fold in the marshmallows and stir until well coated.
Spoon half of the mixture lengthwise down the center of a 12 inch piece of waxed paper.
Shape into a 12″ x 2″ log and place at one end of waxed paper.
Sprinkle ½ cup of coconut over remainder of the waxed paper.
Roll the log over the coconut, evenly coating the outside of entire log.
Wrap the log firmly in the waxed paper, folding the ends snugly.
Repeat the procedure with remaining mixture.
Refrigerate until firm, at least 2 hours or overnight.
Unwrap each log and cut into slices and arrange on serving dish.
Never knew that you could combine all those ingredients and the presentation would be so nice.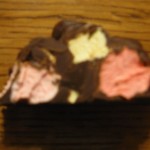 Sometimes it pays to be a child. What fun you can have as a family with simple things. Perhaps today is the day you can have some simple fun in your house.
GB²