Easily Disguised Rabbits
In a lot of Cities or Neighborhoods livestock is prohibited, but easily disguised Rabbits can get you started. If you are looking at a self sustaining meat supply that you can raise in that situation than the search is over as rabbits can fill that need. We talked about why we chose to raise meat rabbits.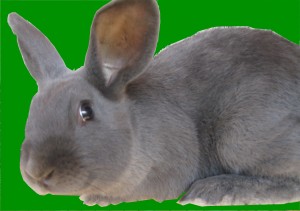 For many people one of their reasons may be that in can take up a small space and be easily hidden. In a very small space you could raise over 300 pounds of meat per year and your neighbors would never know. It can be hidden inside a small storage building or even outside given the right green cover.
While they are hidden out of sight rabbits are generally quiet animals. That is the nature of a prey animal as they do not want to draw attention to themselves. Most neighbors would not know you have them.
This can have multiple benefits as it is great opsec (operational security) to keep a protein sources from people. If they do not know you have them than they would not expect to eat it when times get hard. Opsec is best practised all the time as once it is out it is hard to contain it.
To reiterate if your neighbors know you are breaking a law that could potentially not end well. I would encourage anyone to follows the laws of their town and HOA so do not take this as advice to break the law. You are on your own as I choose not to live in such restrictive conditions.
Please let me know if you have a particular topic or question about meat rabbits that you would like addressed. I encourage you to sign up for our daily updates on the right hand side of the page. It is a two step process as you have to register and then confirm the subscription via the email in your inbox. Our subscribers are among the first to get updates and you also never know when they may be rewarded with freebies as we give some exclusively away to subscribers.