DMT's Double Sided Diafold Sharpener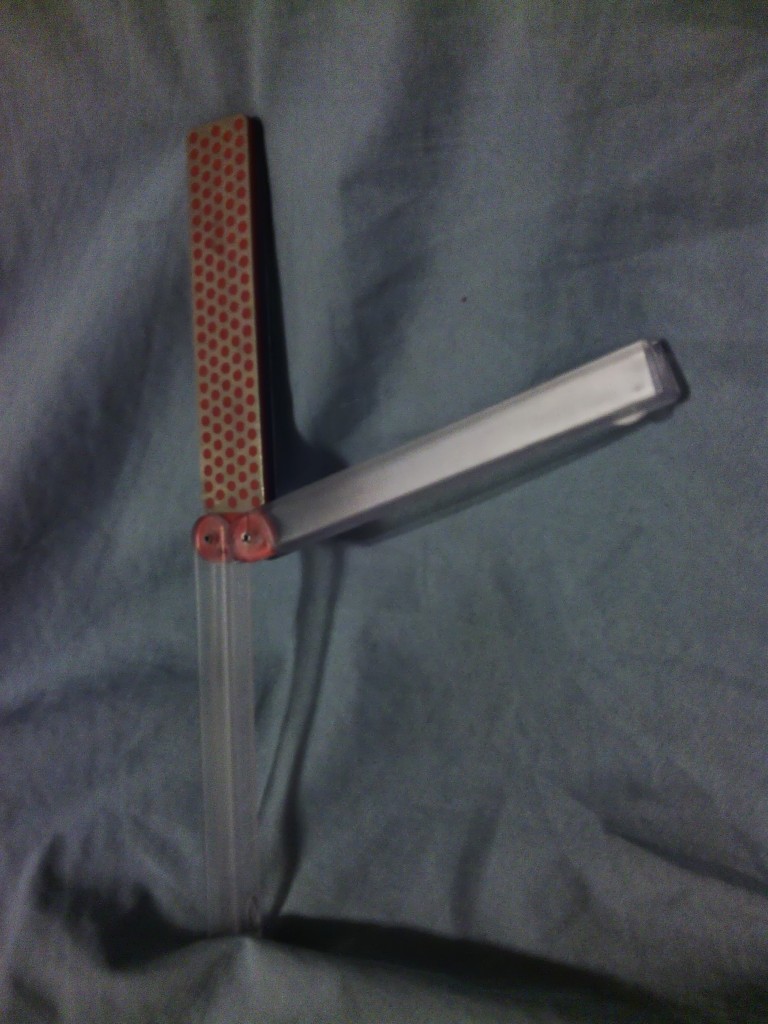 It has been a long time since I posted anything much less a review so we are ending that today with a review of DMT's double sided diafold sharpener. Over the last two months I have had a chance to use this to sharpen some of the knives that needed it.
This is a great sharpener that will fit in your pocket. I opted for the Fine and Coarse options as I had some knives that really needed a blade to be shaped and honed. This does a great job and requires no oil. There should be no reason that you can not carry this in a go bag and have it with you wherever you might need to hone a blade.
One of the most important things to be truly prepared is to have a knife as it comes in very handy. You run a greater risk of injuring yourself and not getting the job done if it is not sharp. DMT's double sided diafold sharpener does a great job of making sure that you keep your edge.