Cheap DIY firestarter
In an effort to cut costs today we offer a cheap DIY firestarter that gives you another option for warmth and comfort in your time of need.
One option that we have
packed in our BOB
is the
firesteel that we talked out earlier
. We added these as well due to their low cost and function.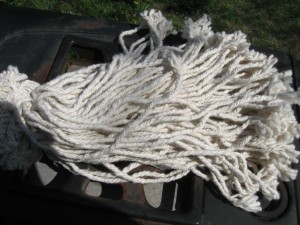 First step is to find a 100% cotton mop head. These generally can be had for $5.00. I use approximately 1 inch strips so that is going to give you the capacity in the thousands. Pull out individual strands to soak in wax.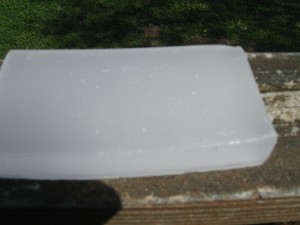 Next step is to melt some wax. This is a bar of Gulf Wax that comes with four of these bars for about $3.50. You can use other types of wax to cut the costs. Some people have used old candles.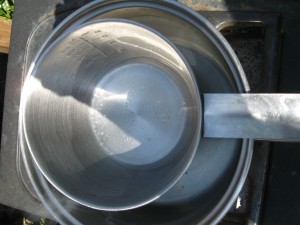 I used a double burner to melt the wax. This is safer than melting the wax  directly on heat. If your wax starts smoking it could catch fire. Please be safe.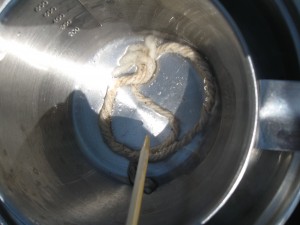 Soak the strips pulled from the mop in the wax and then remove from the pot to dry. Once dry then cut them to your desired size.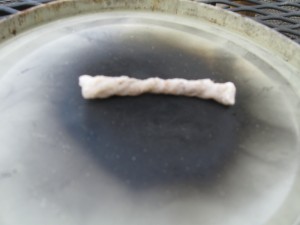 I hope this gives you another option on how to start a fire. These will burn for about 5 minutes depending on how long of a wick you make. It is great to have multiple options if you need fire.