Gardening Tools
New gardening tools can help you in the garden this year! These days it is hard to find those tools that last like the ones of yesteryear. I got a great story to tell you today. You can purchase some hoes that will remind you of your Grandfather's tools.

Let me introduce you to Rogue Hoes that would make your Grandpa proud. These things are made in the Show Me state meaning they are Made in the USA. They have actual real wood handles like the old day. They have sharp steel blades. I ordered mine last year and they are amazing.
They will help you get some serious gardening done. I was looking for the traditional hoe and stumbled across their scuffle hoe. The idea is that you can run it directly under the soil to cut weeds.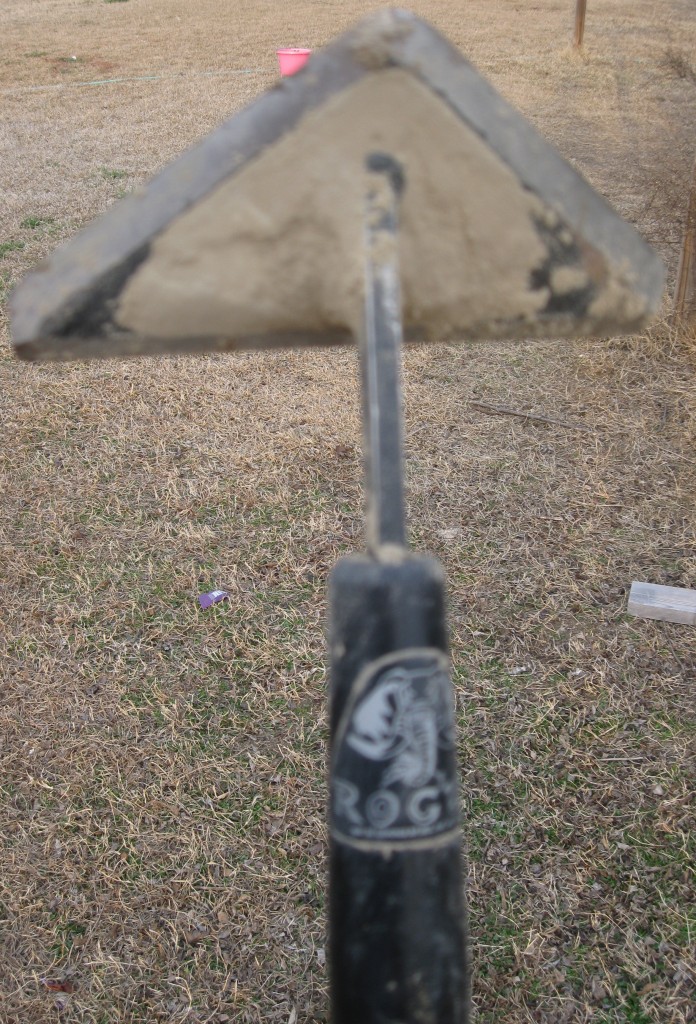 I will say that this tool has been well used. It came with a very sharp blade. Part of my preparations for the new year is to clean the blade and sharpen. I was amazed at how well this tool worked in the garden. They have a 54″ or 60″ Ash wooden handle.
I of course went with the 60″ handle. I was expecting the normal handle that you get today. Oh no these gardening tools come with handles like Grandpa's used to. They feel good in your hands and are balanced. The steel is top notch quality and very sharp.
The quality of the scuffle hoe was great and I was also impressed with the traditional hoe. It arrived and had the same great steel, handle, and sharpness.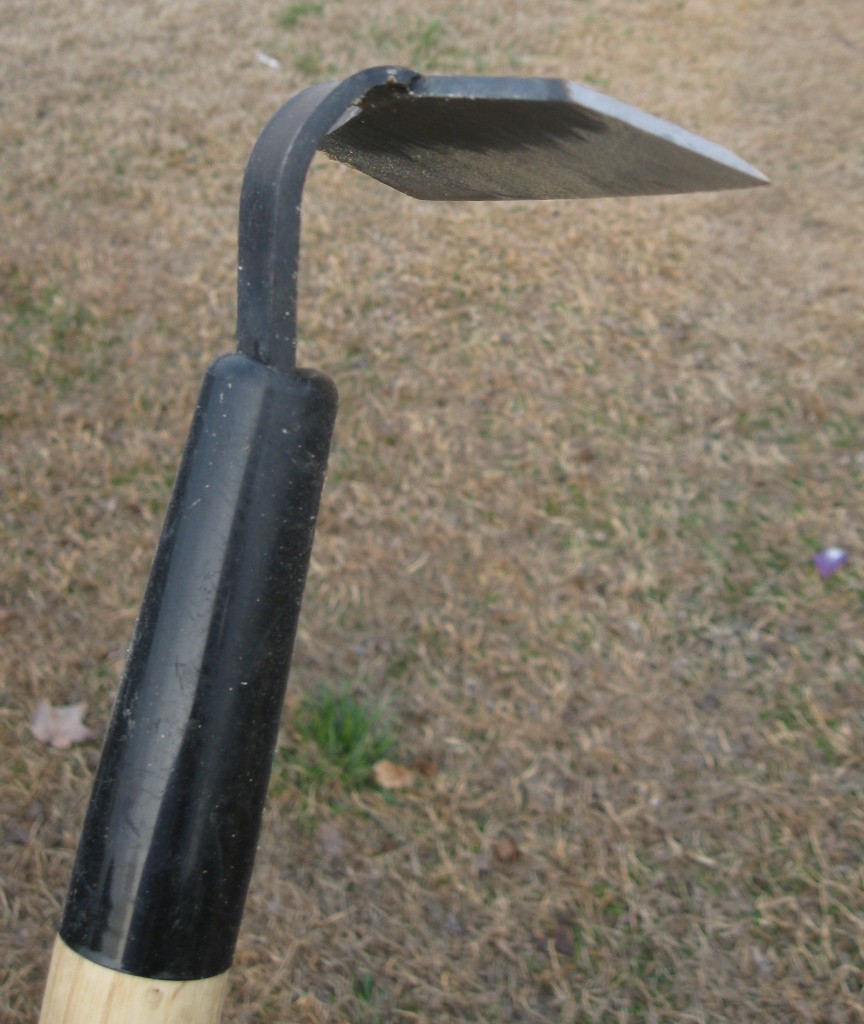 It is a testament to American Pride that Rogue Hoes shows with their gardening tools. They also have other tools available like fire fighting tools.  If only all products were produced with the craftsmanship and quality of Rogue Hoes.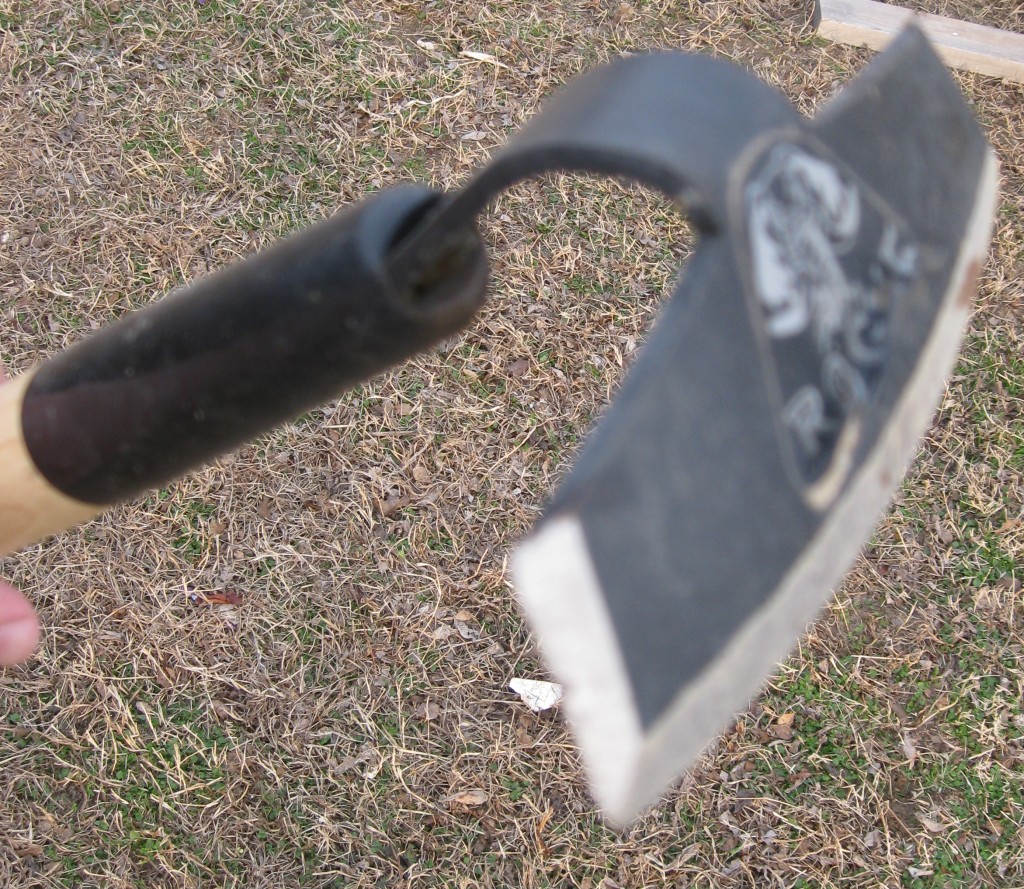 If you like the quality and craftsmanship of what you have seen here I encourage you to talk to the folks at Rogue Hoes and order something as you will be impressed. I like them enough if I thought I could sell some locally I would try to set up with them as a distributor. Let me know if you are in North Carolina and would like to purchase one.