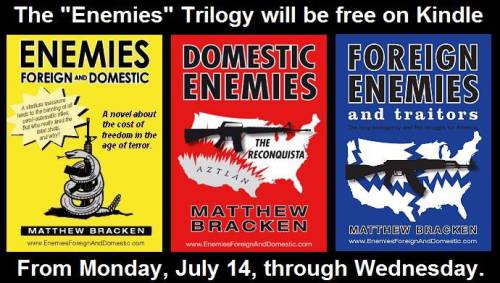 You can not beat the price and they are worth paying for as I already have, but starting today you can get Matt Bracken free on Amazon!
Rush on over to amazon and pick up a free copy of the trilogy!
Props to Mr. Bracken for trying to get the word out through his great books! Matt Bracken free does a great in case you have missed my reviews.