Ham Field Day
This weekend all across the country Ham Radio operators will take to the field to operate stations in many different type of places. This is a great practice for Ham Radio operators and shows the public exactly how serious these amateurs take preparations.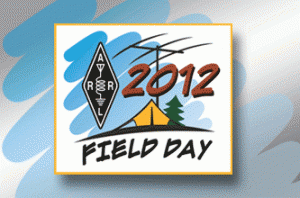 There are many reasons they do this and we can learn a lot from their preparations. Typically a lot of these stations will use alternative power. We have discussed the use of solar and ham radio enthusiasts employ that during Ham Field day. They will use this opportunity to practice for emergency communication and see how many contacts they can make.
If you are unfamiliar on the intricacies of Ham Radio I would encourage you to find a location near you and see how a station operates during Ham Field Day. In many locations you will see a diverse example on the different ways to communicate. You will be amazed how far a low power rig can reach and be a useful tool.
There is a reason why Ham Radio operators are a key resource in emergency conditions to communicate. They are generally prepared and ready for action. This weekend the Ham Field Day will serve as practice and as an example of how to practice.
What are your plans to practice? The knowledge and tools you have are best used through applied knowledge. It is humbling to learn that sometimes it is harder to do it then it seems. There is no better time than now to learn the skills you need. Take it from the annual Ham Field Day and learn to put your plans in practice.
If you found this post useful please consider signing up for our email updates on the right hand side of the screen. It will send an email to you and you will have to confirm to prevent unauthorized sign ups. We would appreciate it but just do not expect a reply from this weekend as we plan on seeing a Ham Field Day in person.