Captain Lance Peter Sijan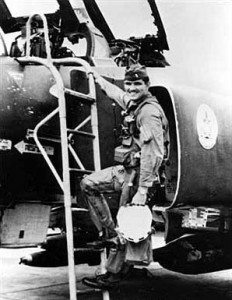 True American heroes are people like Captain Lance Peter Sijan. He was the first graduate of the United States Air Force Academy to be awarded the Congressional Medal of Honor. Unfortunately he paid the ultimate price, but in ways that most would never do.
"While on a flight over North Vietnam, Capt. Sijan ejected from his disabled aircraft and successfully evaded capture for more than 6 weeks. During this time, he was seriously injured and suffered from shock and extreme weight loss due to lack of food. After being captured by North Vietnamese soldiers, Capt. Sijan was taken to a holding point for subsequent transfer to a prisoner of war camp. In his emaciated and crippled condition, he overpowered 1 of his guards and crawled into the jungle, only to be recaptured after several hours. He was then transferred to another prison camp where he was kept in solitary confinement and interrogated at length. During interrogation, he was severely tortured; however, he did not divulge any information to his captors. Capt. Sijan lapsed into delirium and was placed in the care of another prisoner. During his intermittent periods of consciousness until his death, he never complained of his physical condition and, on several occasions, spoke of future escape attempts. Capt. Sijan's extraordinary heroism and intrepidity above and beyond the call of duty at the cost of his life are in keeping with the highest traditions of the U.S. Air Force and reflect great credit upon himself and the U.S. Armed Forces"
I think you will agree that not many of us would drag ourselves through the jungles of Vietnam for 45 days and then after being captured overpower a guard and escape again. Throughout his ordeal Captain Sijan never gave up hope or the fight to escape.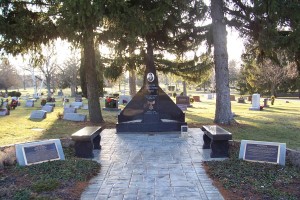 His spirit and heroics are a testament to the American Military. Being the first graduate from the USAF Academy they named the Freshman Residence hall after him. I remember reading his story in a book a long time ago. I need to go back and read it again. Let us never forget the sacrifice that he made.