Prepping for Plumbing Problems
There are several reasons to stock up on supplies and be ready and prepping for plumbing problems is one of them. Most of us in the United States are privileged enough to have running water in our households. Being able to make simple repairs to the plumbing will save you tremendous amounts of money and will prove very helpful in the long run.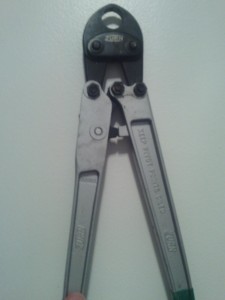 Since the technology keeps changing many of the modern plumbing can be fairly easy if you have the right tools. The picture above shows a crimp tool that is designed to crimp the connections for Pex tubing. Pex is the newest technology to be used for potable water and is cheap compared to copper pipes these days.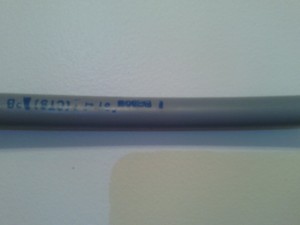 The earlier trends in technology like the one pictured above is called cpvc and did not do quite as well. There have been numerous lawsuits related to the gray tubing as it developed leaks prematurely. There is a good chance that your house may contain many different varieties of piping.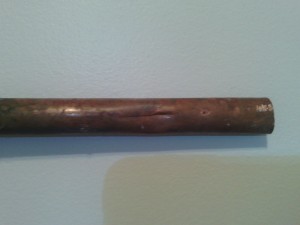 One of the disadvantages of the old copper piping is the fact that hard water can deteriorate the piping. In fact in the picture above you can see the latest problem that I had to go fix. The copper pipe had deteriorated and had sprung a pressure leak. That is what caused me to review my plumbing supplies.
You should make sure that you have plenty of replacement piping and compression fittings, along with couplings and elbows. So far the problems that I have seen lately is in the copper piping and the elbows. With the right tools you can quickly replace the problem area.
There are many valuable reasons to benefit by prepping for plumbing problems. The least is that you can quickly fix any issues that arise and save a lot of money. What would a plumber charge to come to your house on the weekend and fix the leak? Given my stash of supplies it was a quick 10 minute job and everyone was happy.